The Trials And Tribulations Of Neteller And Dealings With The US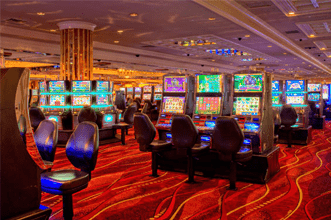 Neteller was originally created in Canada in 1999 and in July 2000 started to process casino deposits for US players. At that time it was responsible for processing payments for 80% of the globe's online casinos, and 95% of the company's revenue was derived from handling deposit and withdrawal transactions, with the majority of users being from the United States.
In January 2007, Neteller stopped processing all transactions between US customers and online gambling sites such as Atlantic Club Casino, citing restrictive legislation on behalf of the US Government. The move came just a few days after the arrest of the firm's company founders held on charges of funnelling billions of dollars to overseas gambling operations, that in US eyes were considered illegal.
The action taken was due to the introduction of the US Unlawful Internet Gambling Act which consequentially outlawed US residents gambling with offshore casinos. Billions were being lost by the country, with US funds travelling outside of their borders.
On February 7, 2007, The Guardian newspaper in the UK reported that the FBI froze all the accounts held by their US customers, even though the company had already stopped allowing US customers to transfer funds to offshore casinos.
They announced on their website that as a result of this action, all withdrawals were now blocked and it would not be until some 5 months later, that the government restriction would be lifted, with their customers having to sweat it out, unsure if there money was lost forever.
The withdrawal restrictions placed on US customers by their government lasted for around 150 days and although at the end of it there were no criminal charges lodged against Neteller, they still had to forfeit $136 million in funds, whilst continuing to work with the USAO's ongoing investigations into offshore online gambling.
Today in the United States online gambling on online casino blackjack and other games is still illegal and US residents who flout the law, do so at their peril. Only residents who live in the states of New Jersey, Delaware and Nevada are allowed to hold gambling accounts and only with resident state operators, that have gone through the process of obtaining a state license. If residents in these states will be able to enjoy casino bonuses and promotion remains to be seen.