How to Play Blackjack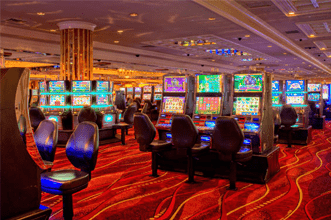 Out of all the online casino games today, Blackjack, also known as Twenty-one, is perhaps one of the most thrilling and intriguing choice that any player would definitely love to pick. However, just as how it is very entertaining, playing it may prove to be just as challenging especially for those who are beginners in the face of its table. The most ideal choice to make before confronting the dealer of this game is to know how to play (rules) the game and familiarize yourself with every essential information that may help or contribute to your triumphant play. There are many options for strategy in this game and the topnotch professionals can even use a card counting technique to produce the best possible results and decisions.
Blackjack is undeniably participant-friendly and this is because the house edge is naturally less on this game which is also exactly the reason why players are extremely attracted to playing it. The history of the game can be traced from France on 1760 where it was named differently - the Vingt-et-Un. It has also remained popular even during the First World War. Today, it's a game that can be found on all waging establishments, both brick-and-mortar and online establishments.
When you're on the table of Blackjack, you'll notice that the dealer will be kept standing throughout the game while all the players remain seated. The dealer is always on the side of the establishment when you're on a casino, however, on a home-based game, players can take turn to become the dealer. The goal of the game is to get a total card count as close as possible to the number 21 as its name implies, however, the challenge is to never go over that count. You should also learn what the difference between shuffling and cutting is. Taking your time learning different strategies will also greatly help in giving you a better chance at winning each play you make.